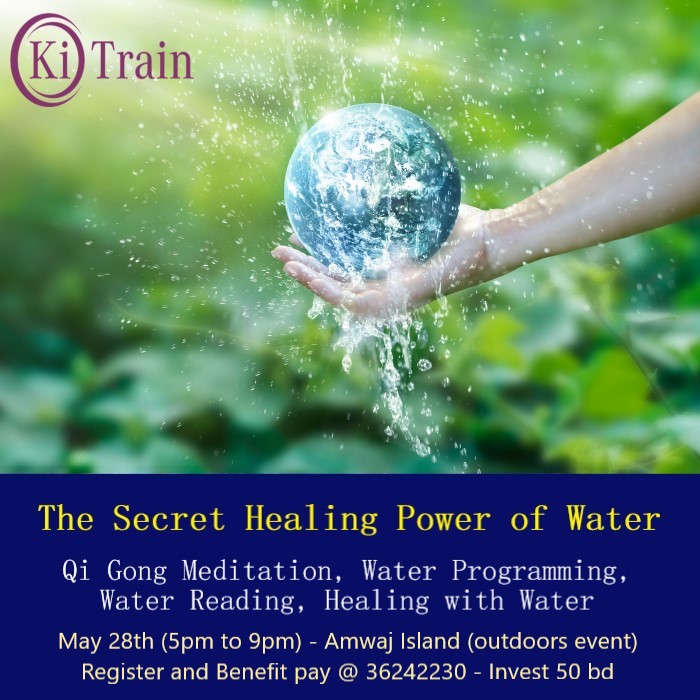 I'm excited to resume presenting Ki Train signature workshops. We distilled knowledge from various books written by renowned water experts. Our motivation for creating this class came from studying the masters as well as the inexhaustible reservoir of information found in Daoist ancient literature and Traditional Chinese Medicine.
At the same time, the program includes a few hands-on exercises that teach participants how to naturally connect with water.
I'm excited to share my passion for water with all of you!
Limited number of places available.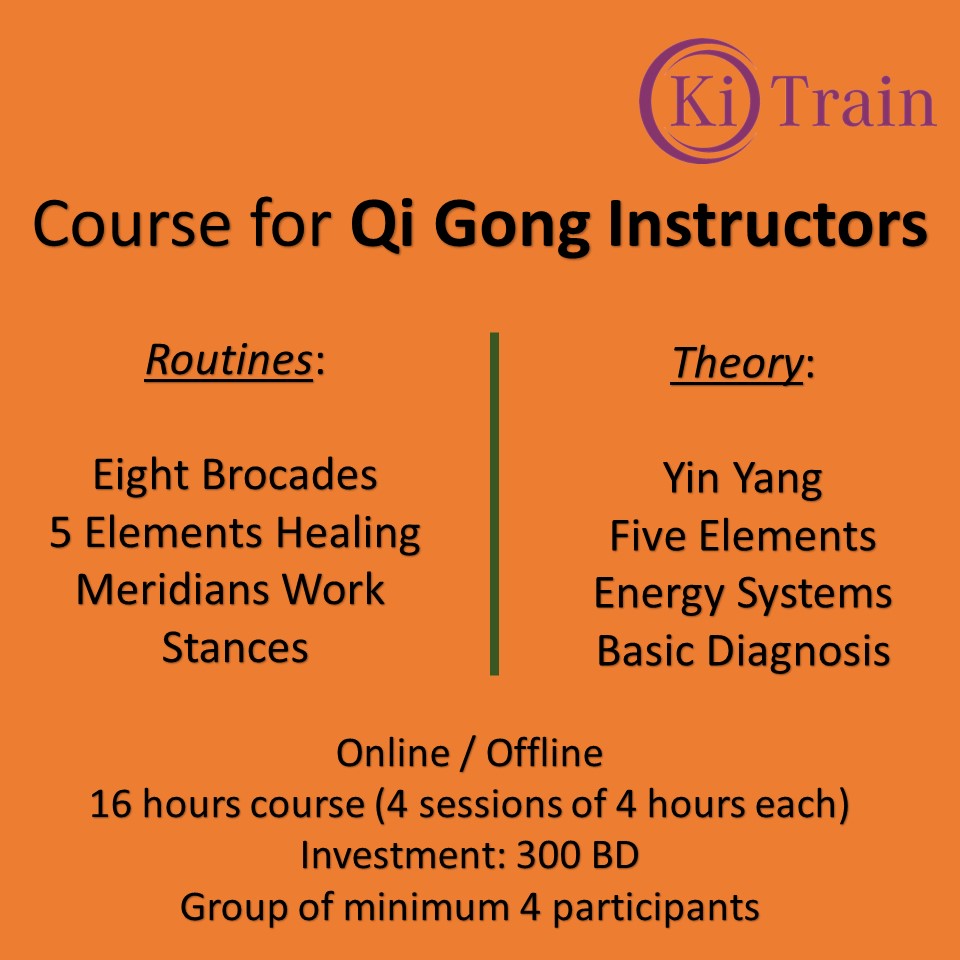 We will hold a Qi Gong Instructors training as soon as we get a minimum of four participants. The course will be available both online and in person.
The training will consist of theory and practice, with four-hour sessions spread out over two weeks.
We target to deliver the course in the last two weeks of May 2022, but it all depends on registrations.
Qi Gong is a self-healing technique that can aid in the recovery of both physical and emotional traumas.

Benefit pay at 36242230 to register in advance.
Self-healing Benefits
The basic goal of Qi Gong is to improve one's ability to heal oneself. As a result, taking this advanced course gives you the chance to mend something within yourself. Because we all want to be better today than we were yesterday, each practitioner should set at least one goal for themselves to heal something (physical, emotional, mental). Knowledge without experience is not true knowledge (wisdom), thus healing something within will give practitioners more self-confidence to pursue this ancient amazing art indefinitely.
Invest in your health with a new way of life.
Session price: 300 Bd.
Limited number of places available.