Why Booking a Corporate Retreat?
Our retreats are based on 25 years of leadership, training, and wellbeing expertise. We believe that employee engagement and motivation are the primary forces behind every organization's success. Everyone, from the CEO to the front-line staff, will be motivated by a variety of factors. Learning and growth are simple to achieve when you are aware of the right buttons to press.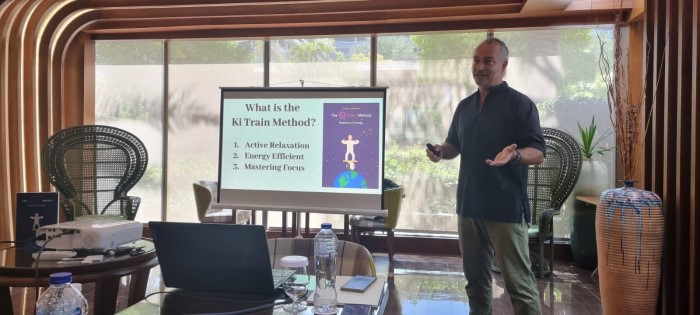 Our Preferred Algorithm of Work
We feel that because we tailor our programs to meet the needs of our clients, each workshop we conduct is unique.
We meet with the client to discuss the needs
2. Within 24 hours, we deliver a thorough proposal that includes the program and the target result.
3. We deliver the program.
Note: Only for our regular clients, we receive a 50% advance payment. For new clients we get 100% advance
Our Best Selling Programs
Wellbeing Retreat
Foundation of Leadership
Emotional Intelligence
Hacking Habits and Beliefs
Customer Service
Hospitality Training
Leadership Coaching One-on-One
Our Clients
Bapco, Marriott, Reef Island Boutique Hotel, Swissbel Hotel, Rompetrol Romania, Aro Palace Hotel Brasov, Rotana Hotels, Nestle, DMV, Lulu Hypermarket, Butterfly Effect, Rumi Cafe, Ohana Cafe, Majd Saudi Arabia
Contact us below by WhatsApp or email us at teo@kitrain.com