Slowing down time with Teodor Ardeleanu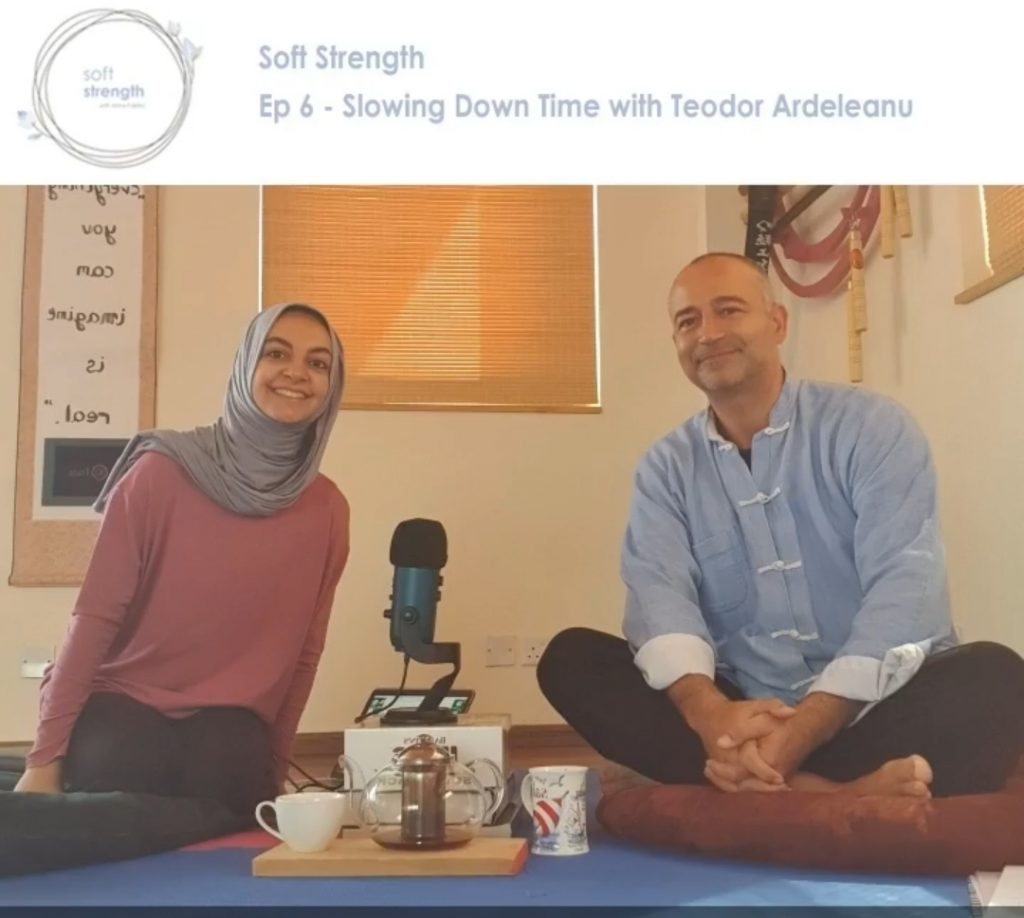 What does it mean to have internal strength? An inquiry into internal martial arts that takes us on a reflective journey into the power of imagination, slowing down the mind's storms to find harmony, how we can break out of habits and beliefs.
Press here to listen to the full interview .
Thank you Aisha Fakhro for this wonderful interview on your amazing podcast SOFT STRENGHT. www.aishafakhro.com