31st of May 7:00pm-9:30pm
Fengshui of the Home and Human Body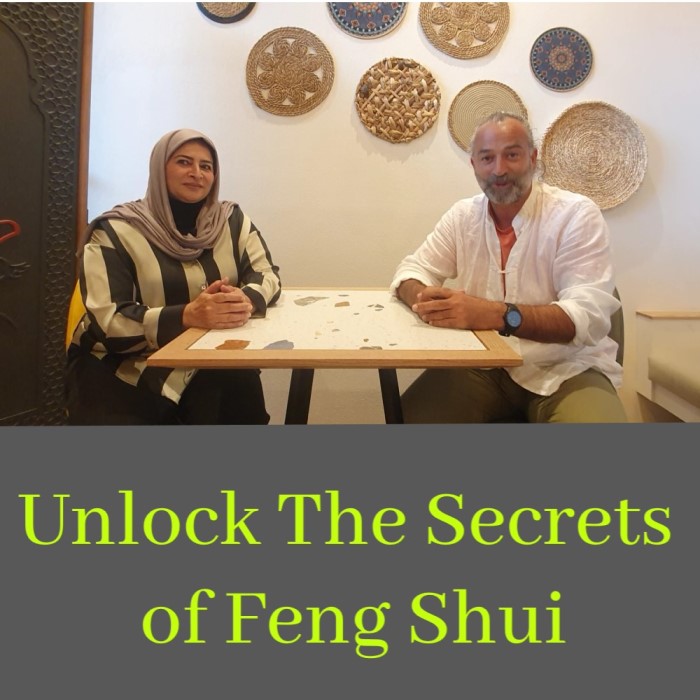 Agenda
Art of Fengshui (part 1)
(by Maha al Mandeel)
The Min Gua Method
How to calculate your Kua number
Your auspicious and non-auspicious directions
Applying the directions in your daily life
How to apply auspicious directions in your house
Finding your identity in your house
Fengshui for Health through Qi Gong (part 2)
(by Teodor Ardeleanu)
Healing algorithm using the Five Elements Theory
The Power of Qi Gong
The Story of Li Qingyun – the man who lived 250 years old.
Location: Rumi Cafe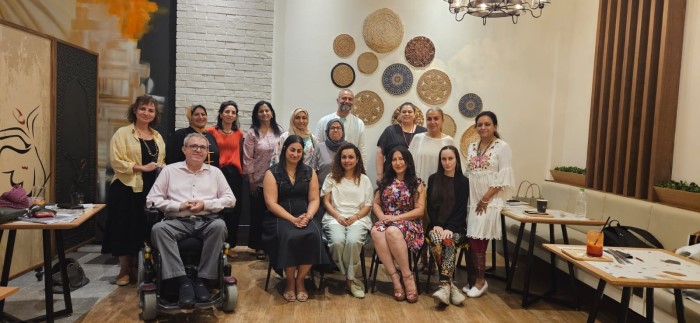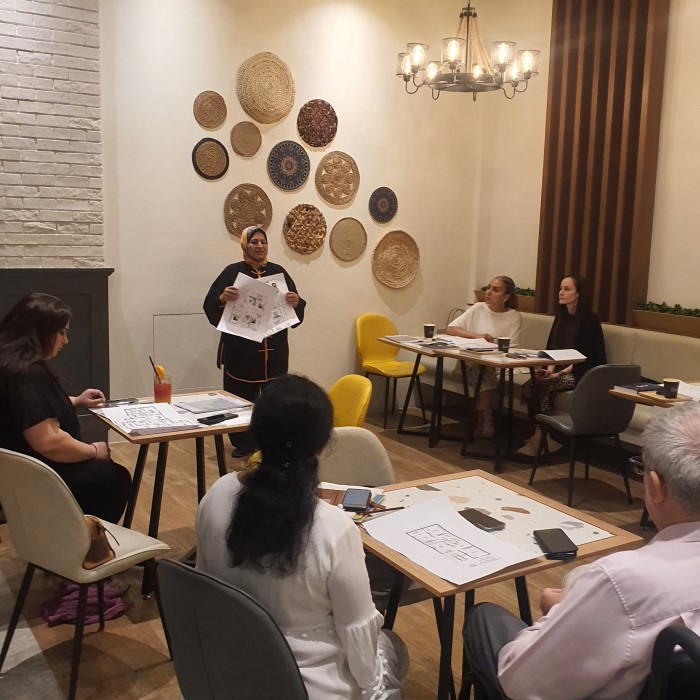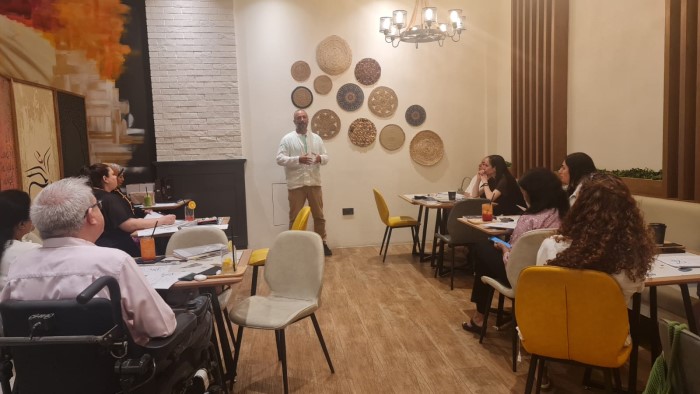 ---
24th May 7:00pm-8:30pm
Get Well Soon – Faster Recovery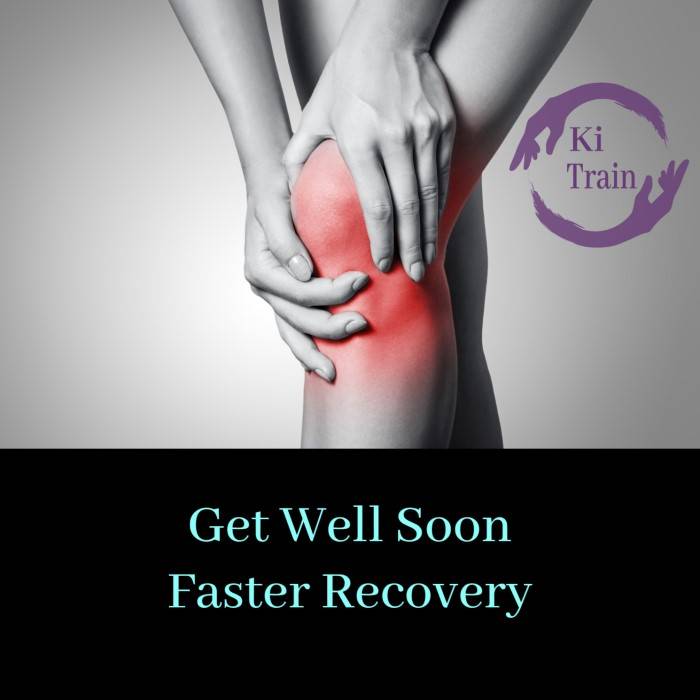 Do you get hurt while working out?
Do you have a habit of inadvertently injuring yourself?
ARE YOU TIRED OF LIVING WITH PAIN?
If you answer YES to any of the above questions, this workshop is for you!
I've been helping individuals recover faster and feel better for the last ten years by practicing traditional internal martial arts like Tai Chi, Qi Gong, and Ba Gua, which prompted me to develop the Ki Train Method.
Highlights:
How to actively relax your body
Become efficient with your energy
Understand PAIN beyond the suffering. Work with it. Learn how to move it out of the body.
The Art of Focus
Learn, practice and recover faster!
---
17th May Wednesday (6-8pm)
Qi Gong and Sacred Geometry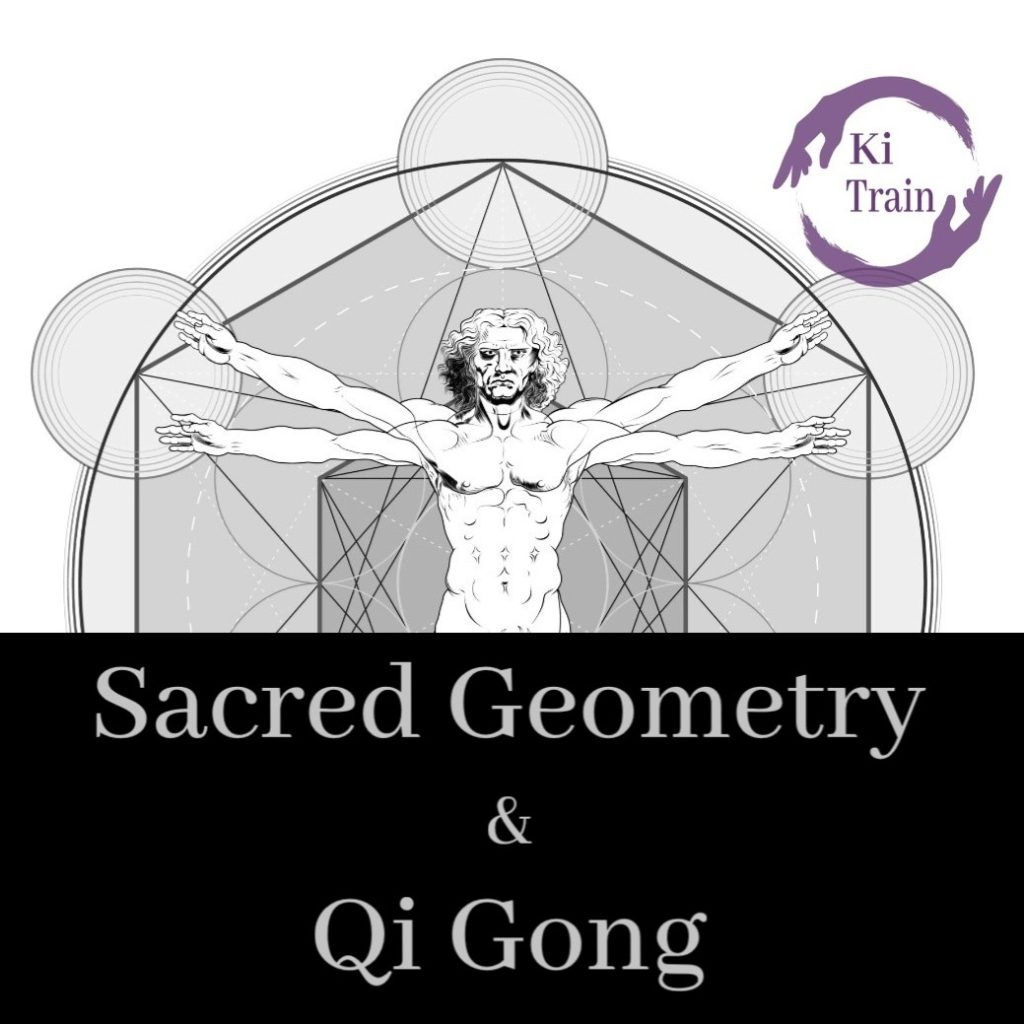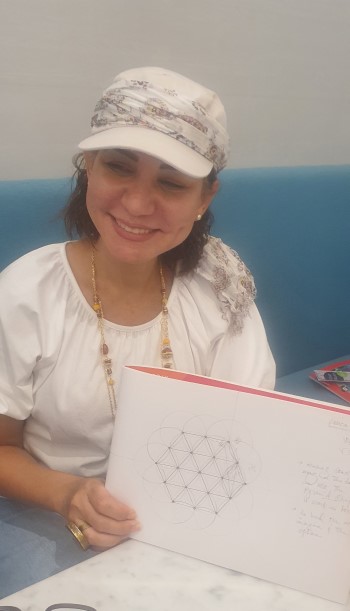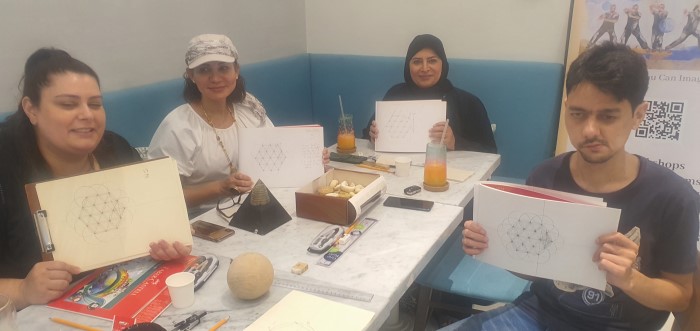 THOUGHTS AND FEELINGS ABOUT THE EVENT
Dania: It was really an amazing session. Thank you Teo
Maha: Very nice course. Informative. Thank you Master Teodor
Nick: Really enjoyed with geometry and Qi Gong. Thank you very much.
Mahin: This enjoyable and informative course is something I feel we need to repeat as there is so much more to learn. It contained very interesting lessons and observations which allow us to look at the universe from a geometrical point of view. Master Teodor draws from his wealth of knowledge and hands on experience to explain the contents of the workshop in a clear, practical and engaging manner.
11th May 2023 – Sunrise Qi Gong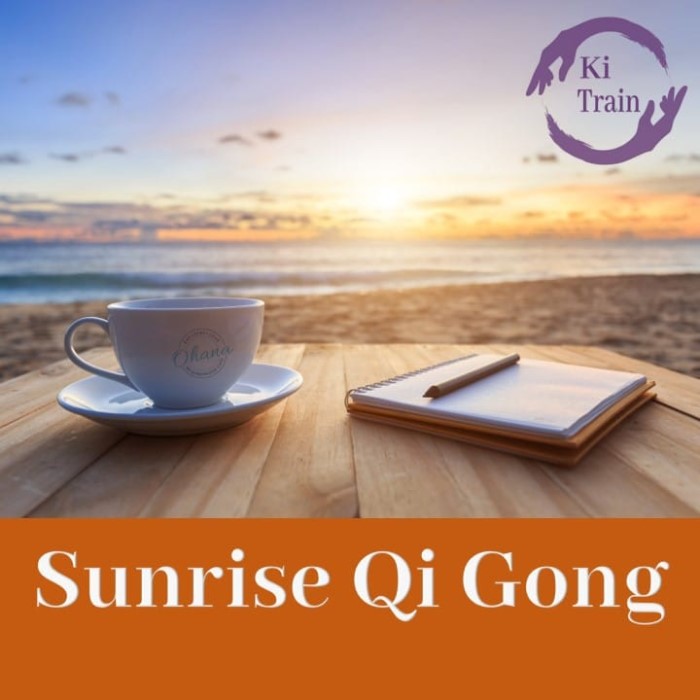 What better way to start your day if not by practicing during the sunrise and enjoying a coffee and breakfast at our favorite cafe (Ohana Amwaj).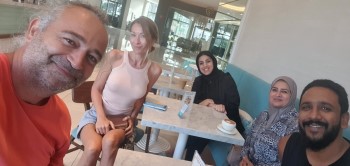 6th of May 5:30pm to 8pm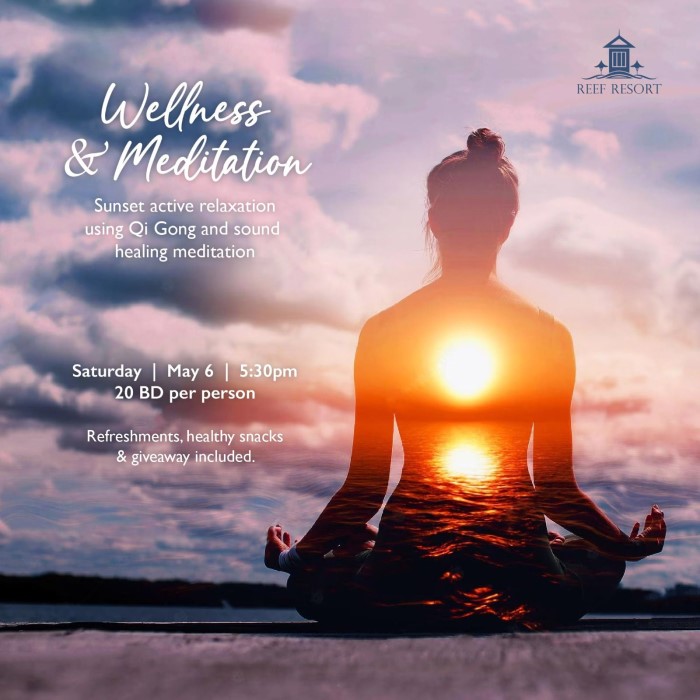 An amazing event in collaboration with Tanita (Singing Bowls Meditation Master). We have captured the sunset and used it to let go of unwanted emotions and thoughts, using Qi Gong techniques.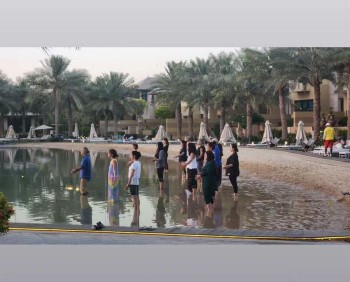 Friday 28th April 5:30am to 8am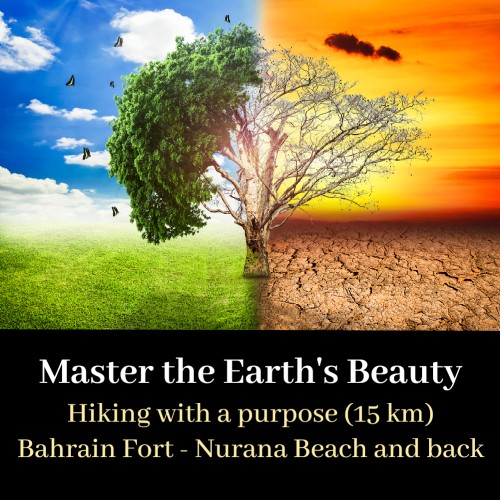 In a duality universe, we have the option of actively seeking out beauty and harmony or complaining about the less pleasant elements of life on Earth.
On Friday, April 28, at 530am, we began our hike from Bahrain Fort (where we parked our cars). From there, we hiked to Nurana beach and back. (about 2 and half hours), on the lookout for harmony and beauty along the road, even in the most unlikely spots.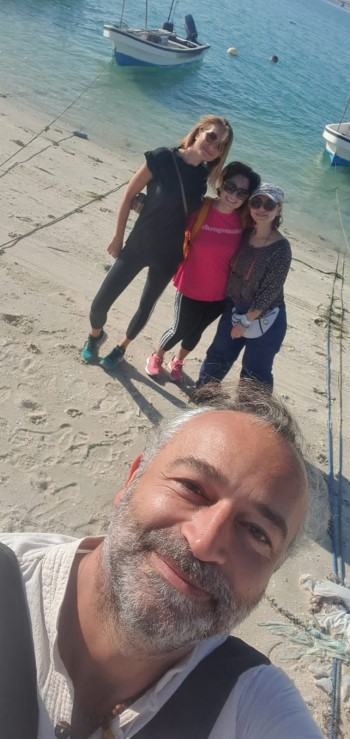 29th March 2023 8pm to 10pm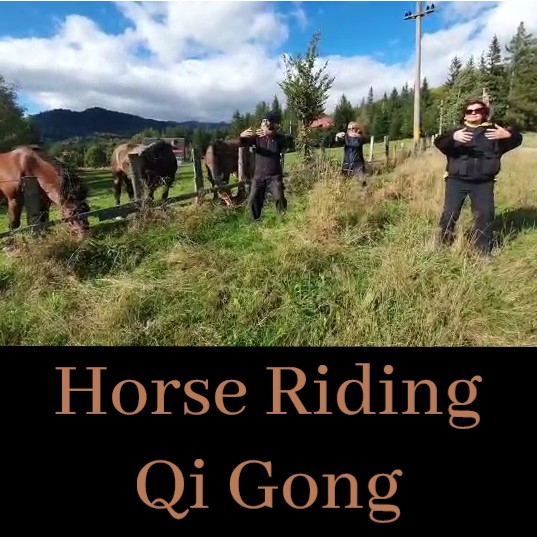 Horses are compassionate and powerful beings. In an attempt to create a spiritual connection with the horses, we will arrange a very special horse riding experience that will be followed by a Qi Gong session.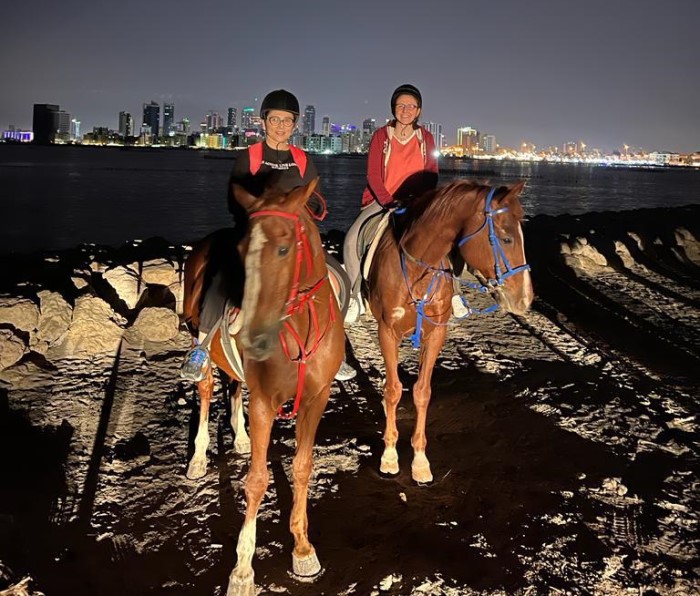 Friday, 24th of March 8pm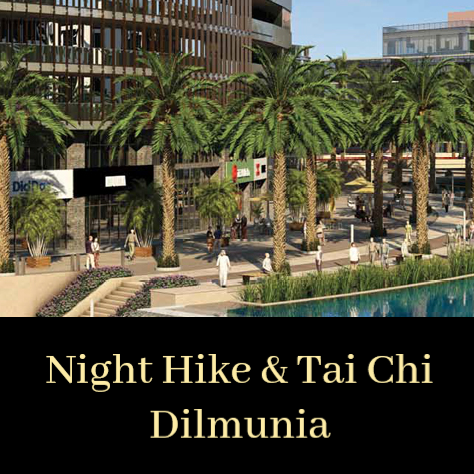 Get Fit with the Ki Train Method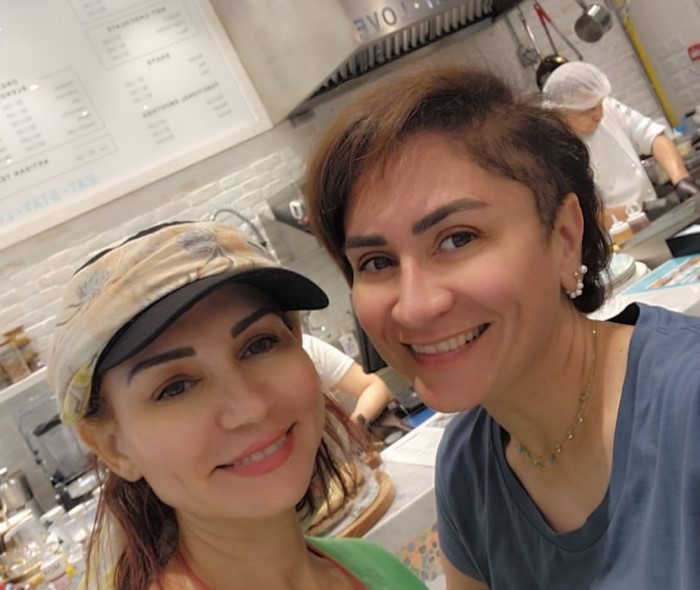 Tuesday 21st March, 7pm to 9pm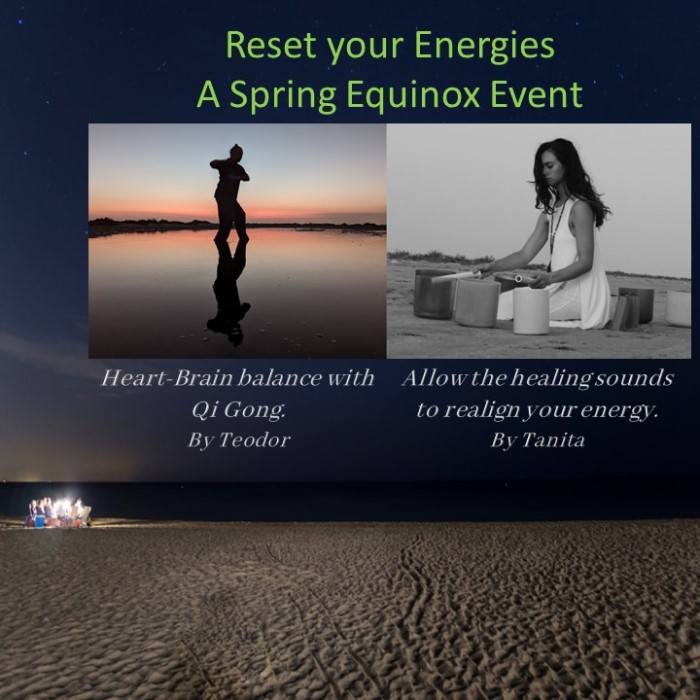 Renewal Workshop for Spring Equinox
Seek balance between Yin-Yang, synchronize your conscious mind with the subconscious, and the heart with the brain.
Analogy between Qi Gong and Neuroplasticity. Theory and Practice
(by Teodor)
You will receive a small blend of essential oils. Planting seeds of intention through journal prompts, guided body scanning and sound bowl meditation. (by Tanita)
Location: Nurana Beach
Thoughts and Feelings about the event
What a wonderful way to be introduced to Qi Gong, Teodor's approach is gentle, real and loving. We focused on the liver in our session last night under the stars in Nurana Beach. I learns so much in one session, really looking forward to focusing on another body part to bring me closer to understanding my body better. Thank you very much! Khalil
Nature serenity! Maha
Got in touch with my inner self. Thank you for last night. Summer
Surrender and connection. Fatema
Friday 17th March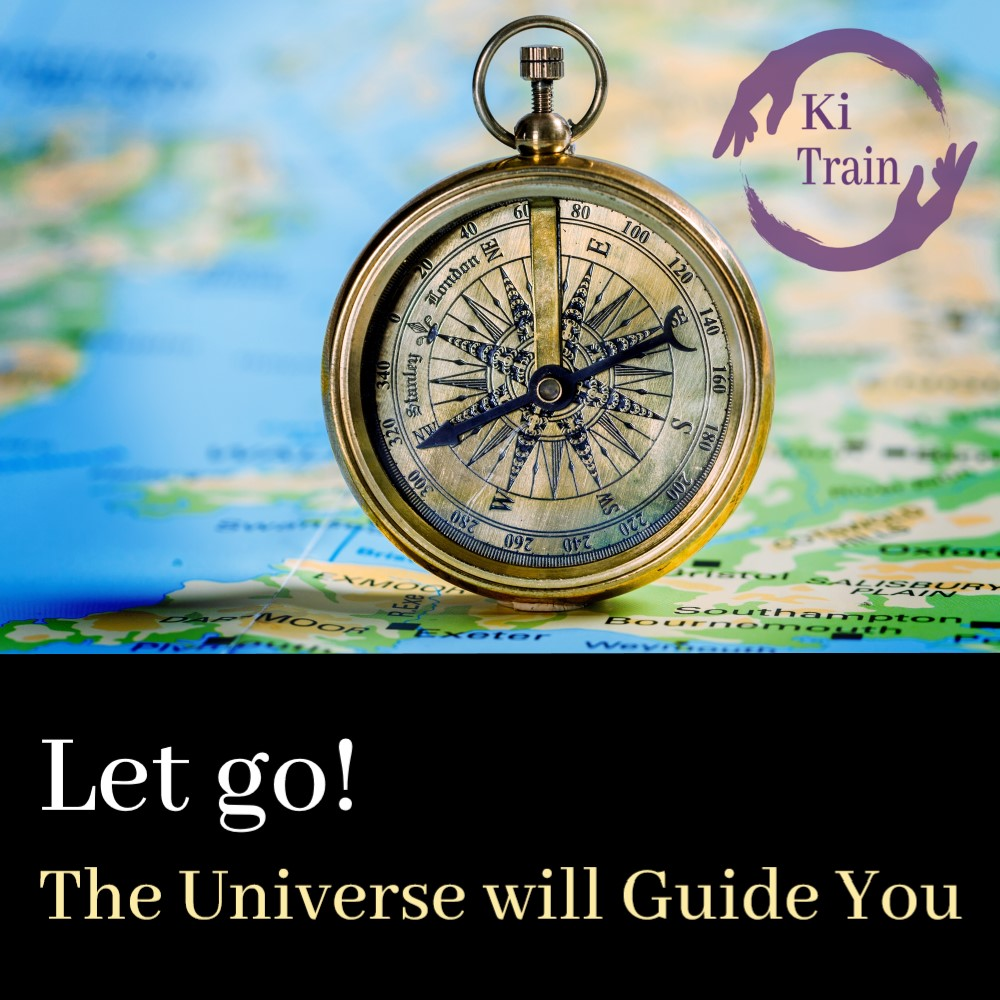 Bus Ride / Walk 10Km /Coffee
Program description:
Riding the bus 12 from Amwaj to Muharaq, walking back to Amwaj.
Purpose:
Experience letting go of illusion of control of choice. make decisions based on flipping a coin or following intuition. Follow the clues provided by the Universe.
A spiritual journey from Muharaq to Amwaj, perform random acts of kindness and joy during our walk.
Do you have a burdening question you need an answer from the Universe? Than this type of trip (tour, workshop) may provide the answers. You just have to start listening.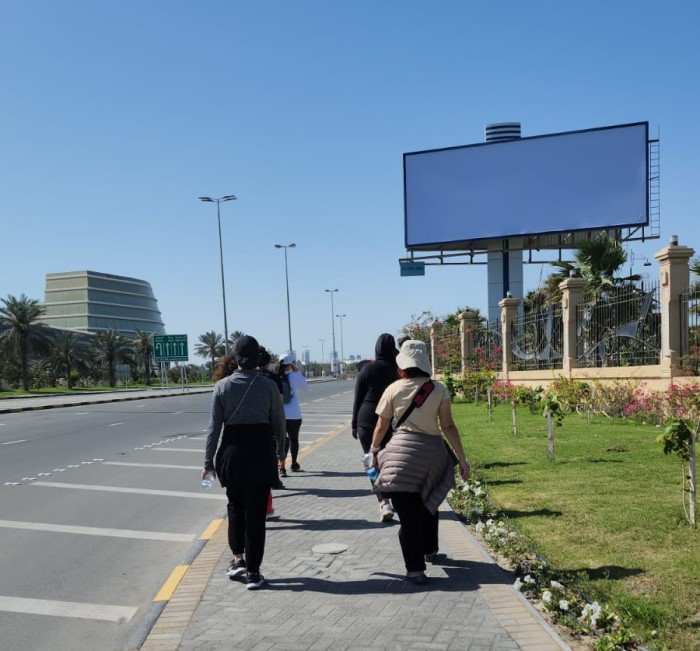 Thoughts and Feelings about the event
It was such a beautiful journey and of course its not just the journey, its the people. Thank you to the Chi Master Teodor and everyone with us, you all added so much to the experience. I had some amazing conversations with you all. Fatema Saleh
Thank you Master Ki & everyone for a beautiful adventure today. Kanwal
Thank you Master for the lovely amazing adventurous morning. Had lot of fun and joy. Well done to the group who made it again 15 km. Sending you all lots of love and joy. Dania
I felt peace. Thank you for another awesome Friday. Summer
Liberating! Thank you for the amazing experience and for welcoming me in your circle. It was such a pleasure connecting with everyone. Looking forward to seeing you all again. Nas
I felt connected. Tano
Sunday 12th March 9-11am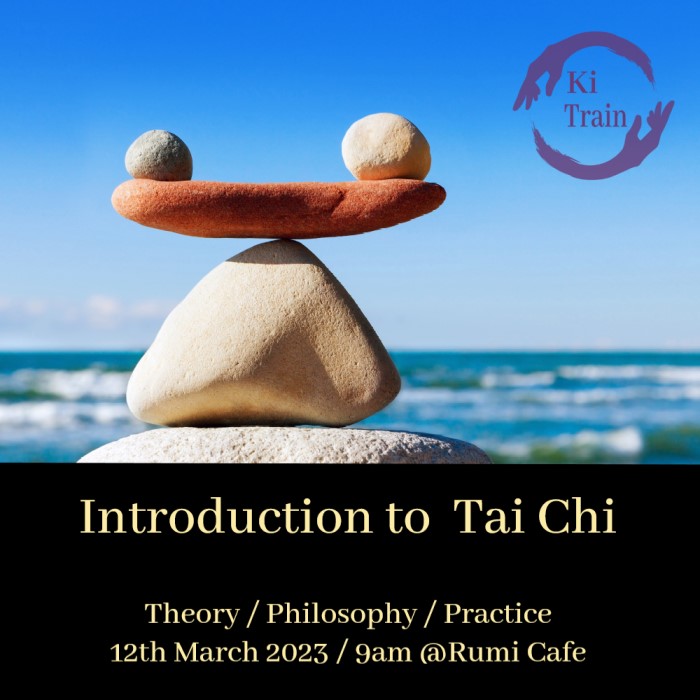 Introduction to Tai Chi
Program content:
Philosophy of Tai Chi (Teodor)
Practice the Empty Step (Dania)
Principles of Centering (Teodor)
Learn a short form of Tai Chi (Teodor and Dania)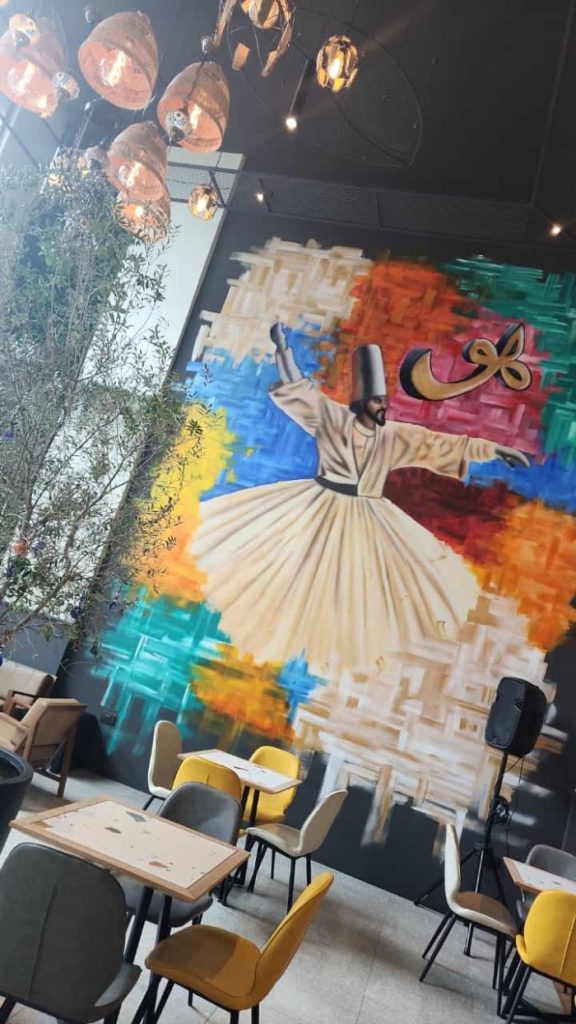 Thoughts and Feelings about the event
Thank you for a beautiful workshop. Fatema Saleh
Fantastic workshop. Thank you Teo and Dania and Cafe Rumi. Melanie
Thank you so much for a beautiful introduction to Tai Chi. Everyone has been asking me where is this place (Rumi). Nasreen
---
Friday 10th of March, 2023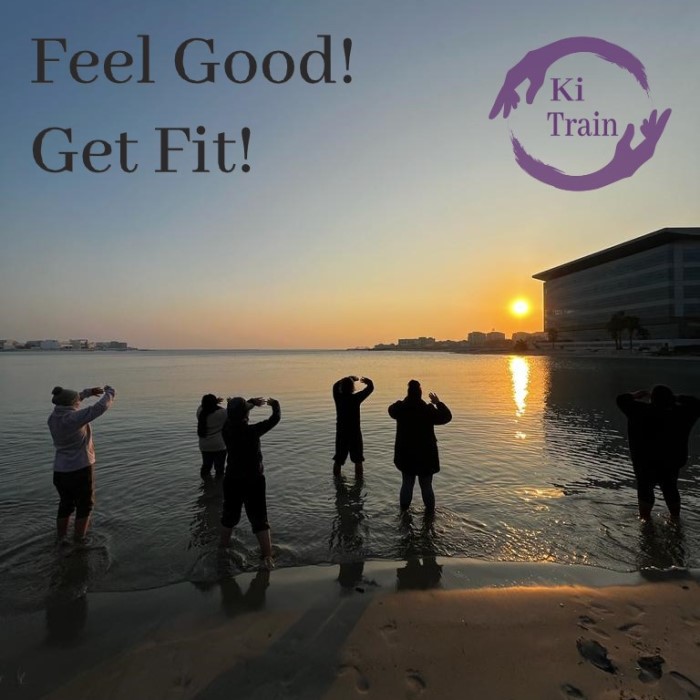 Sunrise Qi Gong / Walk 7km / Coffee @Ohana Café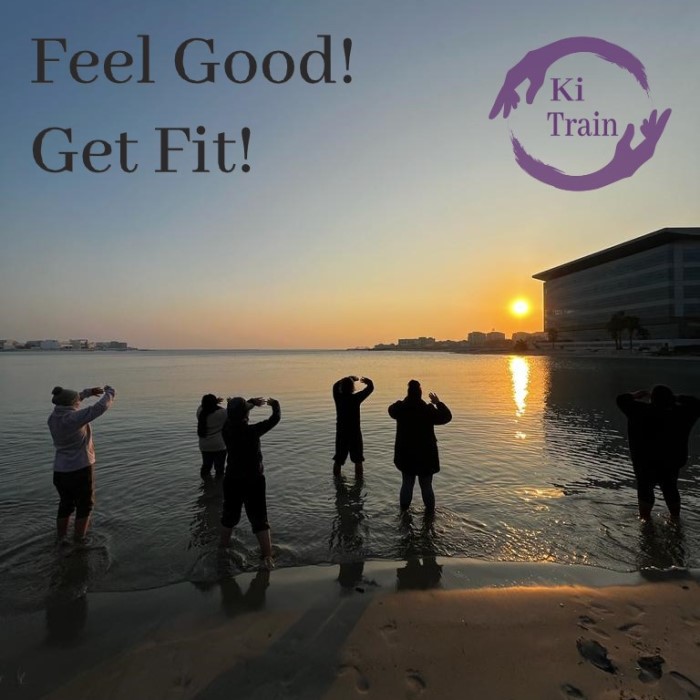 Thoughts and Feelings about the event
Needless to say, another wonderful experience today with the highlight of meeting more wonderful ppl and exchanging conversations on a different level. Nasreen
Thank you Master Teo for another wonderful experience. I am so grateful. And it was such a pleasure to meet all you beautiful people. Fatema
Grateful to be part of the group. Thank you for an awesome morning. what can be better than this? Rula
Thank you Master for this amazing morning and lovely group. Dania
I feel amazing. Thanks Again! Summer
Thank you Master Ki. Was a fantastic morning with amazing people. Kanwal
---
Friday 3rd of March, 2023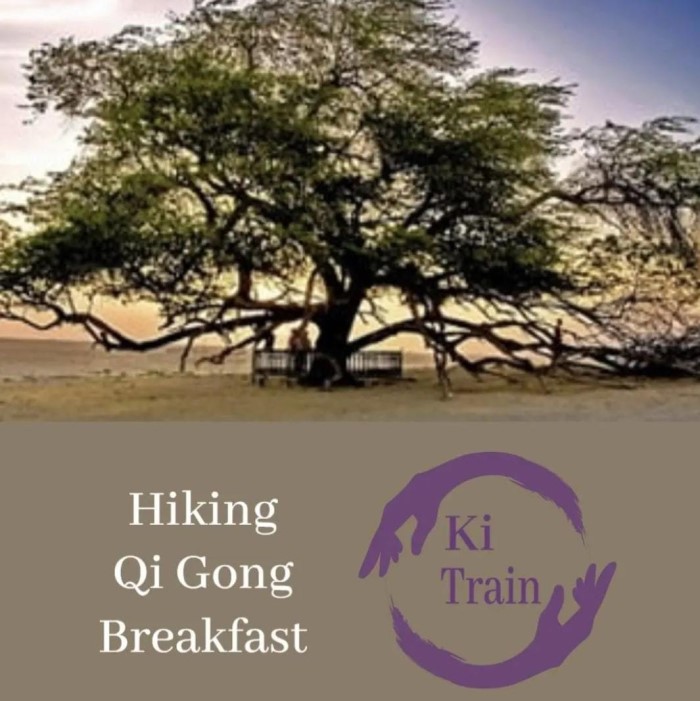 Endurance 20Km walk, Qi Gong. Tai Chi and Breakfast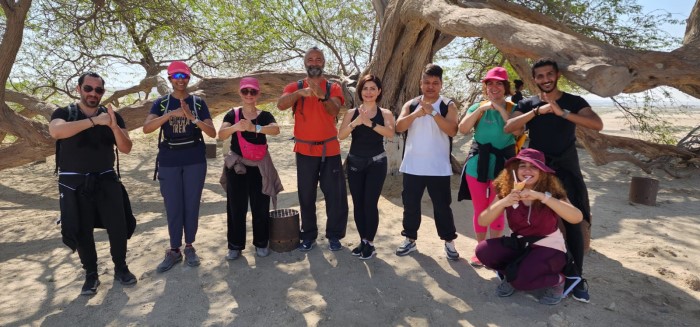 Thoughts and Feelings about the event
The whole thing was amazing… Lets do it again soon! Outstanding! Kostas
Hello Teo, thank you for the amazing experience yesterday. So many of my friends would love to join in the activities we do. Tania
It was a wonderful day thank you for organizing this. Thank you all of you! Raj
Spent a wonderful day with such amazing souls@ thank you for organizing this Theo and look forward to joining you more often… Save y number and keep in touch all of you! Lots of love! Pia
It was such a pleasure meeting all of you… was a great experience and would definitely want to do similar stuff again. Much love! Nasreen
---
1st of February, 2023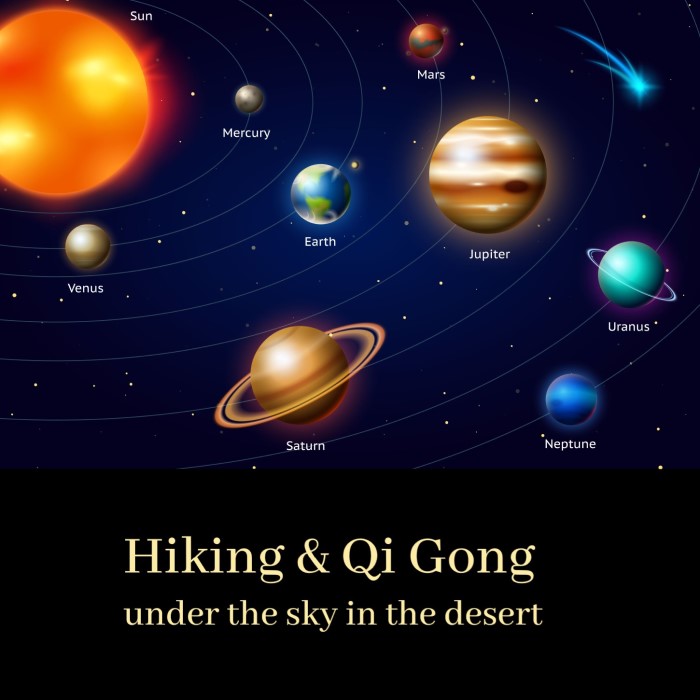 Hiking, Qi Gong and observing a 50.000 years old comet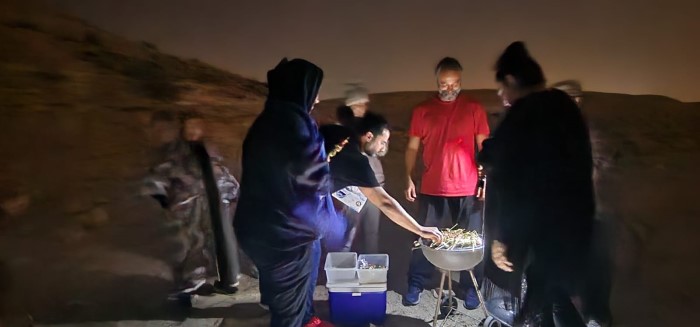 Thoughts and Feelings about the event
Thank you Master Ki! It was a great idea n was fun! Kanwal
Thank you Teo for a beautiful evening, it was so much fun! What an experience! Fatema
Thank you Teo and everyone, for this amazing evening! Tano
Thank you Teo… it was a wonderful evening. Maha
A beautiful and nourishing experience with amazing people. Thank you Teodor for organizing and guiding 7 to everyone for their contributions (nuts, marshmallows, tea and more!) Anisa
I don't remember laughing so much and for me the whole experience was very enjoyable. The location was amazing and the food was prepared with love and it was delicious. I would definitely recommend events to others because apart from being enjoyable there is an aspect of healing and also a sense of community which I feel is sometimes missed in our lives these days where everything is fast paced and there are a lot of fake friendships and encounters. I felt that we were in a safe space and we were able to dive deep into each other's lives and support one another. At all of my Ki Train encounters the people that join are all genuine and kind hearted and respectful. Even though we didn't see the comet our gracious host lit up the night with his bright energy, free spirit and laughter! Mahin
---
Events from previous years
---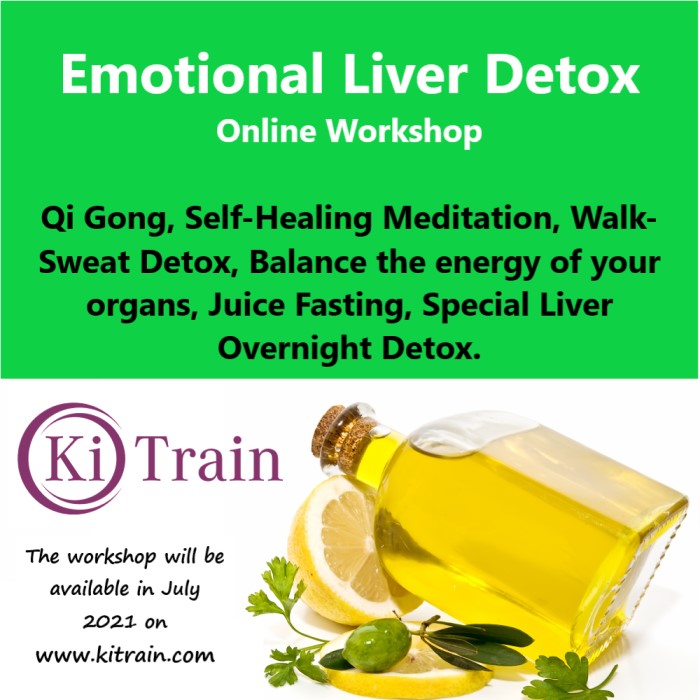 ---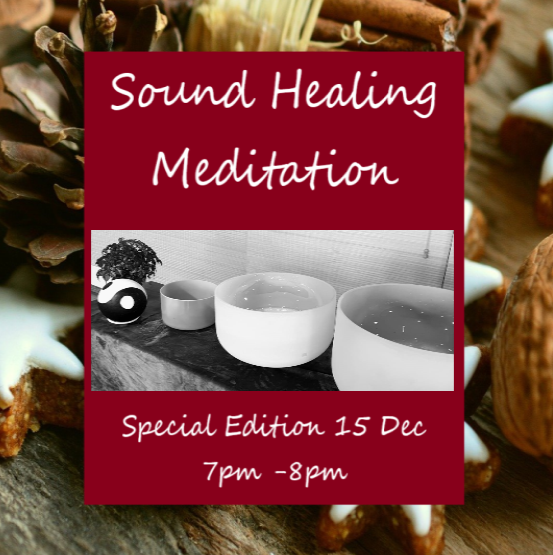 ---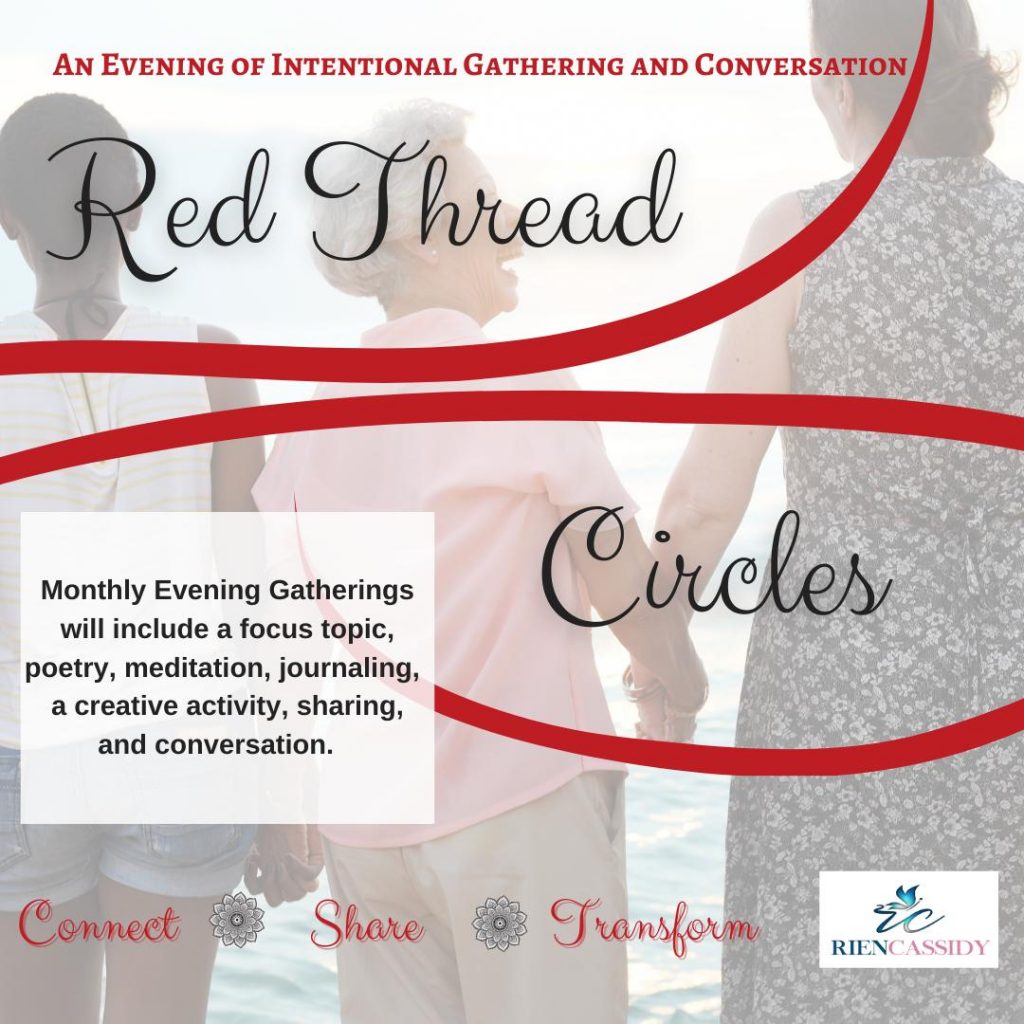 ---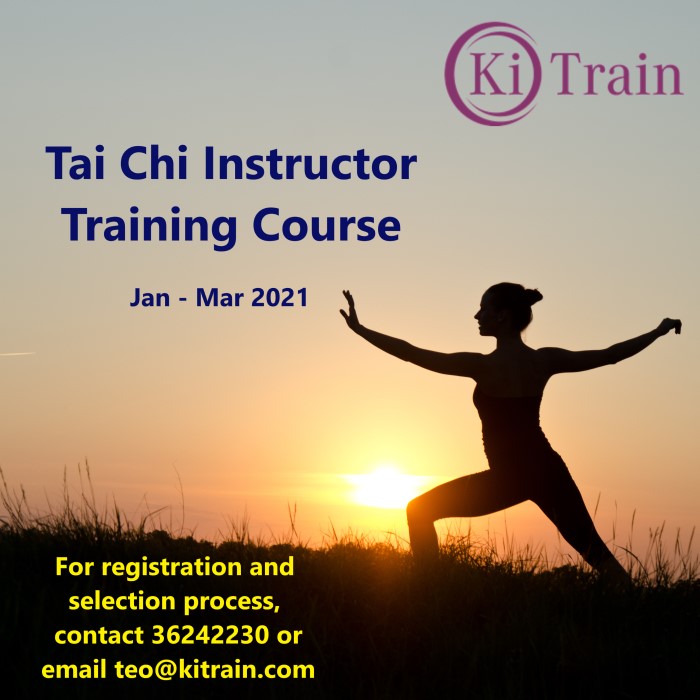 ---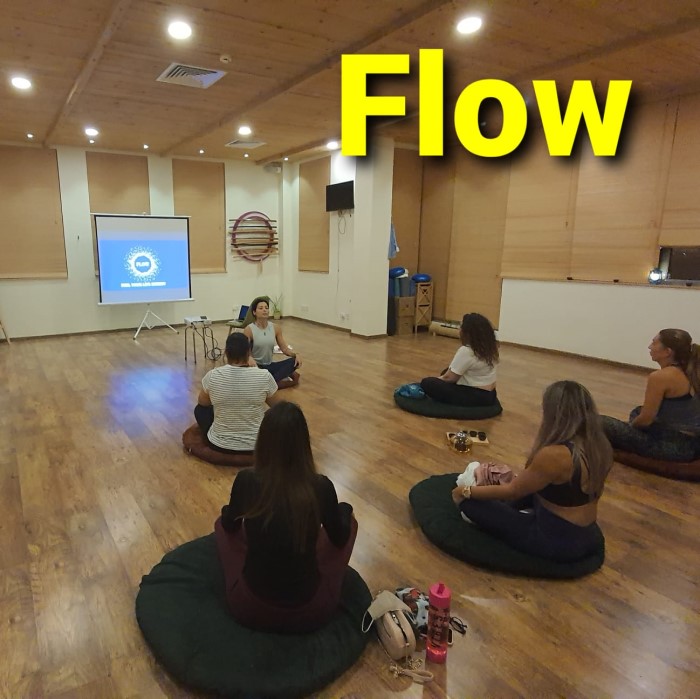 ---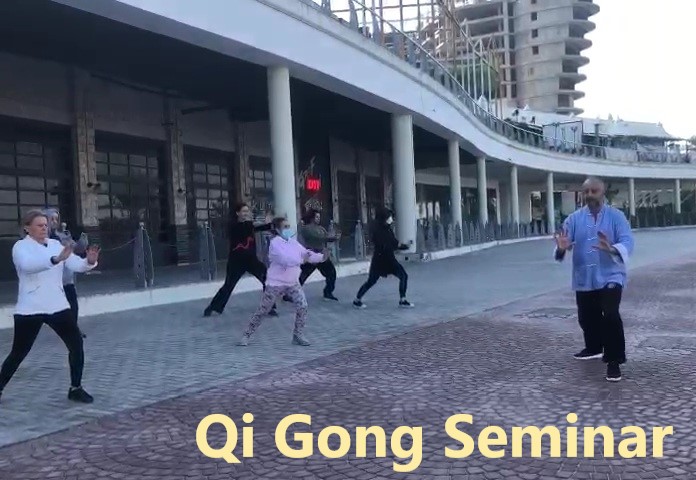 ---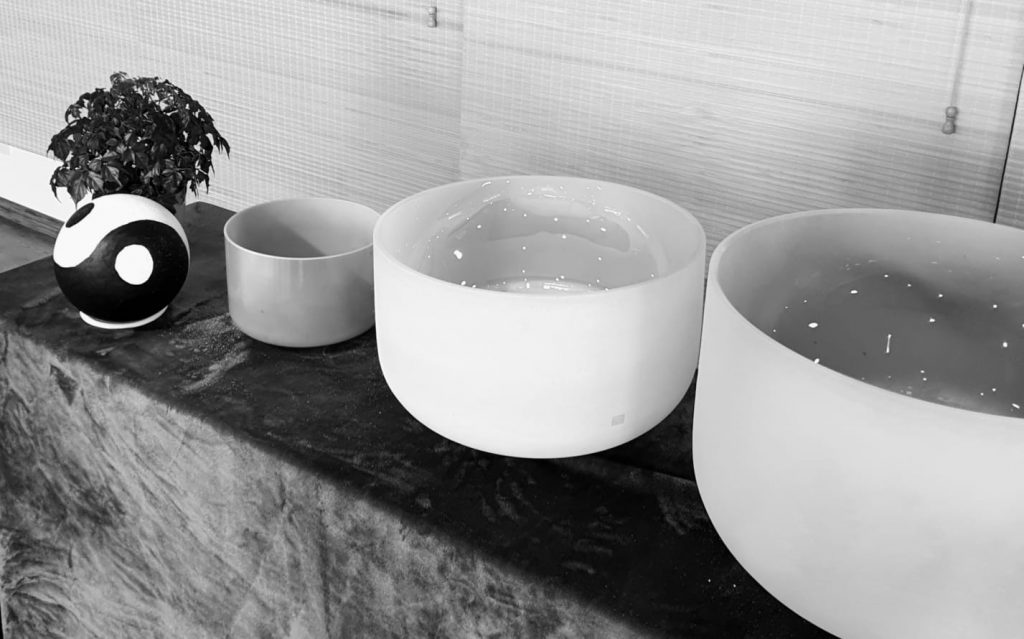 ---