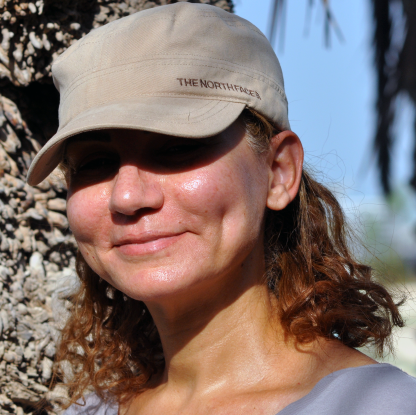 Dania Issa

An architect by profession, Dania has started her inner exploration journey in 1999, when she studied NLP. In the same year, she studied Macrobiotics, body pressure techniques and breathing techniques.
The practice and deep understanding of these programs helped her transform her life. In 2000, Dania started practicing Yoga and meditation.
In 2001, Dania started studying Reiki, a moment that marked the start of her holistic life path, followed by attending numerous courses and studying different modalities of healing or self-healing.
In 2016, Dania started learning Tai chi, Qi Gong along with Ba Gua finding the missing parts of her holistic path.
Dania is now a Ki Train instructor (Tai Chi, Ba Gua, Qi Gong). Her focus is to help people understand the relation between Soul, Mind, & body. True healing means to achieve a perfect balance between them, to feel and improve the positive energy within & around us.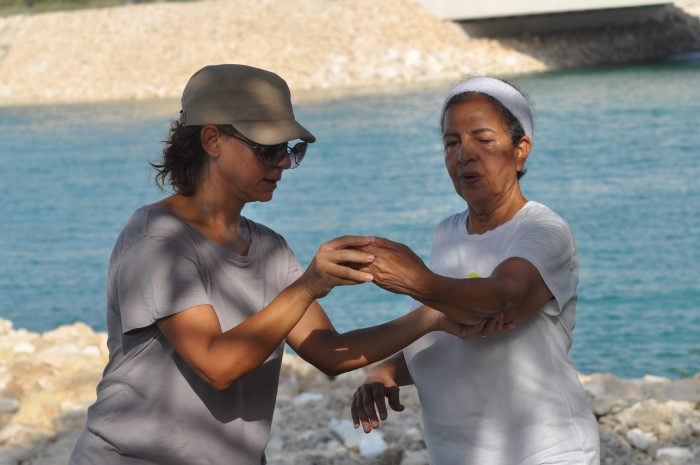 Her focus is to help people understand the relation between Soul, Mind, & body. True healing means to achieve a perfect balance between them, to feel and improve the positive energy within & around us.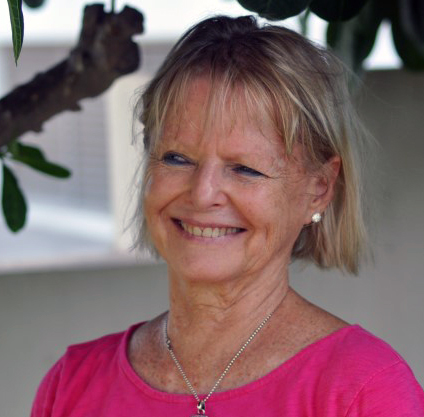 Melanie Sarginson
Melanie is a certified trainer in both Classic and New code NLP. She is also an accredited counsellor, A Reiki Master certified by Jikiden Reiki Institute from Japan.
Melanie started her Ki Train journey by starting studying Tai Chi, Ba Gua and Qi Gong in 2016. Melanie has done a tremendous progress in her own self-healing journey, managing to overcome Hashimotos – a thyroid disorder long due healing as well as managing to give herself a renewed and healthy back and spine condition.
Melanie is the living proof that Tai Chi and Ba Gua are practices that work best for self-healing, if practiced daily.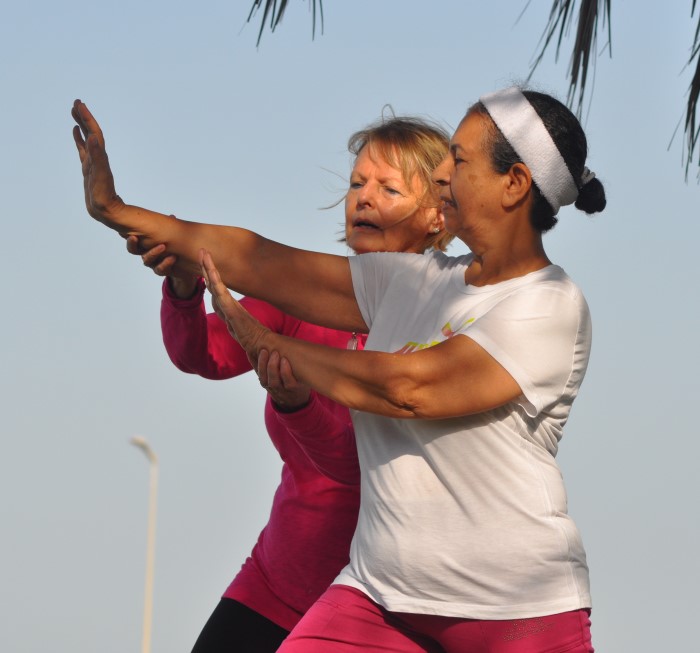 Melanie learned the language of patience, being able to pass on the wisdom of Tai Chi and Ba Gua to other students.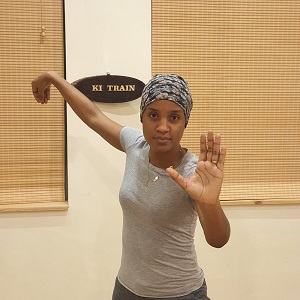 Crystal Banton
Crystal Banton considers herself a continuous student of martial arts whether she serves in the role of uke or instructor. A pure passion for martial arts and thirst for knowledge has led her to accept the opportunity to train with multiple systems. Her relationships with her instructors and fellow students allows Crystal to challenge herself to keep evolving and growing as a well-rounded martial artist.
Kempo Karate
In 2013, Crystal began studying Kempo Karate at the 360 Family Martial Arts Dojo in Indiana under 5th Generation Ed Parker Black belts Scott and Stacey Condor. Crystal also learned from other accomplished Kempo black belts and senior students such as Mrs. Lila Vest who inspired her to become a true practitioner of the arts.
Sunuces Ru Ju Jitsu
Sensei Urban Showe became Crystal's mentor and instructor in 2015. Affectionately referred to as her martial arts dad, Sensei Showe instructs Crystal in the teachings of Grand master Moses Powell as well as his vast knowledge and experiences gathered over the years.
Ki Train
Crystal started training with Sensei Teodor Ardeleanu in 2018. Through passion and dedication, she achieved to the rank of Senpai and continues as a disciple of the Ki Train Method. Under the Ki Train system she practices internal and external martial arts including Aikido, Ba Gua, Tai Chi, and Qi Gong.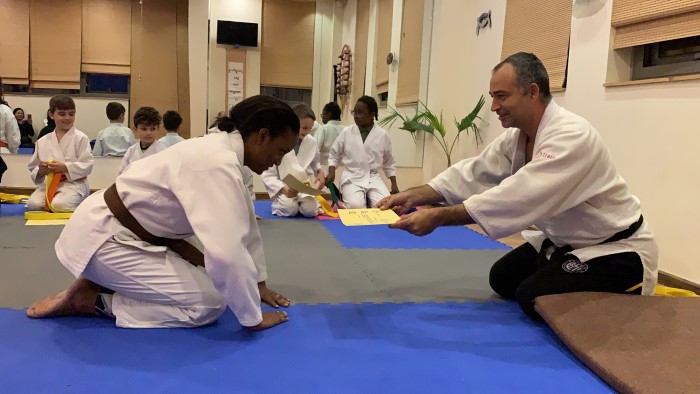 SWAM
In 2020 Sidagoo accepted Crystal as a student in the female branch of the SWAM martial arts system created by her husband Sijo Abdul Mutakabbir. Under Sidagoo's guidance, Crystal works continuously to finesse her skills with weapons while balancing/ translating her knowledge as a martial artist with femininity and grace.
Crystal is multilingual, in addition to being fluent in English and Jamaican Patois, she also speaks Spanish, Japanese, and Arabic.
Crystal enjoys traveling and learning about new cultures, and never passed up an opportunity to experience the martial art of a foreign culture. Such as a brief Muay Tai training session in the Patong Gym in Thailand while on vacation in 2015 and months of training Krav Maga under Master Geatano and Grand Master Nicola Russo while living in Bahrain in 2020.
"Teaching is the greatest form of learning." Crystal approaches teaching with the humility of a student and the wisdom of her instructors. She enjoys sharing her passion for martial arts with others and see's every challenge or new perspective as another learning opportunity.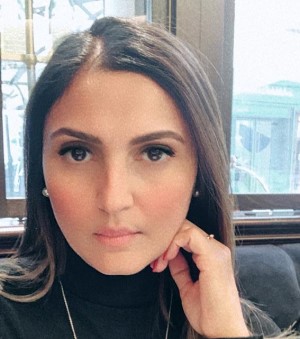 Kanwal Malek
Kanwal studied Fine Arts and Business management and she is been working on a managerial role for many years.
Kanwal started her journey with Ki Train in 2021 studying Ba Gua, Tai Chi and Qi Gong.
Kanwal has a deep understanding of the self-healing mechanisms and she is a regular practitioner of Ki Train cultivation exercises.
Kanwal is a Ki Train Brand Ambassador and a supporter to all those in need of self-healing.
In 2022 she completed the Qi Gong Teachers course by Ki Train as well as went to Shaolin camp in Germany.