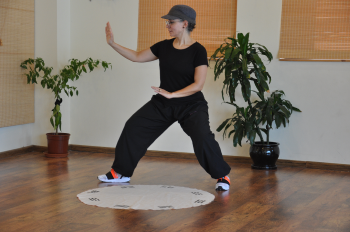 Dania Issa

An Interior Architect with 29 years of experience.
In 1999, I started my journey of understanding my inner self through
Neuro linguistic program (NLP). In the same year, I studied Macrobiotics and body pressure points that can heal along with breathing techniques. I studied well and applied these techniques for two years. The practice and deep understanding of these programs helped me transform my life.
In 2000, I started practicing Yoga and meditation and by 2001, I got to know about Reiki. This is the moment that marked the start of my holistic life path.
I have been attending many other courses and learned different modalities of healing and self healing.
In 2017, I started learning Tai chi, Qigong along with Ba Gua and I can say clearly that I have found the missing part of my Holistic path.
I am a now a Reiki practitioner, Tai Chi and Qigong Trainer.
My focus is to help people understand the relation between Soul, Mind, & body. True healing means to achieve a perfect balance between them, to feel and improve the positive energy within & around us.